Days of future past
2018-2023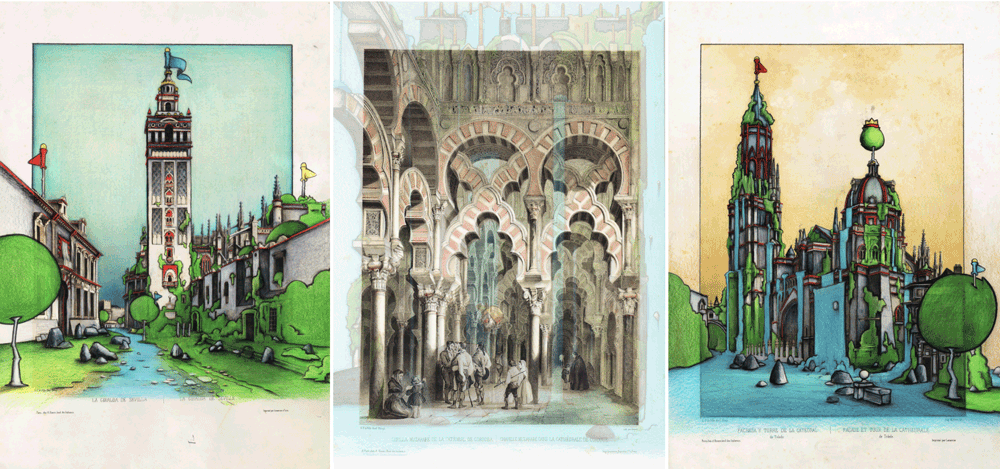 Days of future past is a collection of drawings by Riccardo Rossi for the Orange Republick Project.
Like a mirage over ancient landscapes of Spain, an invasion of Trees and green Grass take over the scene where human fade away as an old bad memory. 
This conceptual work is a visual theory of the Orange Republick concepts drawn with pencils on top of the illustrations of the three volumes by Don Genaro Pérez de Villa-amil (1842 – 1850):
"España artística y monumental : vistas y descripción de los sitios y monumentos más notables de españa".