Drawn by  Riccardo Rossi, Liturgia de la O is a double serie of triptych result of a patient work of substitution and color-layering with Caran d´Ache pencils on top of a set of Seville's Cathedral old lithographies. Through sarcasm and irony this set of drawings lights up a new perspective on what we eventually assume as sacred.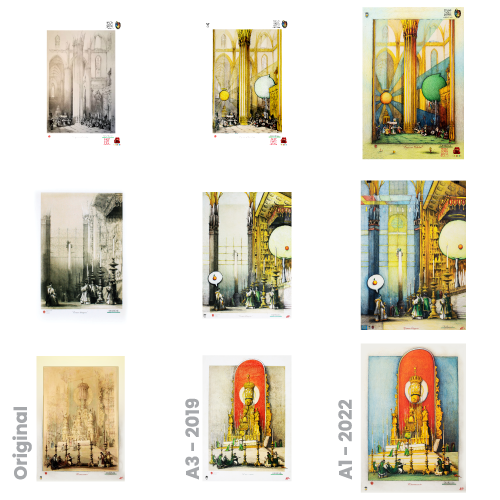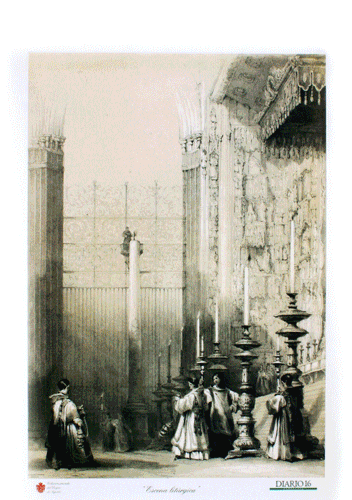 Liturgia de la O Collector Edition
Size:

59 X 84 cm / 23.4  X 33.1 inch

Edition size: 20 prints
Collector Edition Details
 Collector Edition print based on the original drawings of Liturgia de La O' 2022.
Edition size: 20
Size:

59 X 84 cm / 23.4  X 33.1 inch

Archival Fine Art Print based on an high res scan of the original artwork
Fine Art Giclée Print
High Quality Laid Textured Paper
Hahnemühle German Etching Paper
High texture, spaced (sketching paper)
Limited edition
All prints come with a certificate of authenticity.